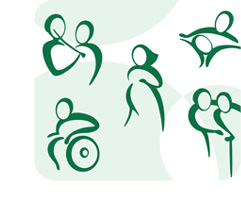 The Independent Safeguarding Authority (ISA)
Quite simply, the role of the ISA is to help prevent unsuitable people from working with children and vulnerable adults.
Following the murders of Jessica Chapman and Holly Wells by Ian Huntley (a school caretaker) in 2002, an inquiry led to the Safeguarding Vulnerable Groups Act 2006, and the creation of the Vetting and Barring Scheme.
The ISA's responsibility within this scheme is to make robust and accountable barring decisions.
The ISA also maintains both a 'Children's Barred List' and 'Adults Barred List'. These consolidate, and replace, PoVA, PoCA and List 99, which were previously managed by separate Government departments.
So when any individual wants to work, or volunteer, with children or vulnerable adults, the ISA will assess that person, then decide whether to give them ISA registration, or put them onto the Barred List(s).
Once an individual is registered, ISA's records are constantly updated as fresh information is gathered. If new data indicates that an individual might pose a risk to vulnerable people, they will be added to the Barred List(s) and their current employer will be informed immediately.